Power work forward with Jira
See the
big picture
Adapt to
any challenge
Collaborate
with ease
Stay connected
as a team
A Jira for every team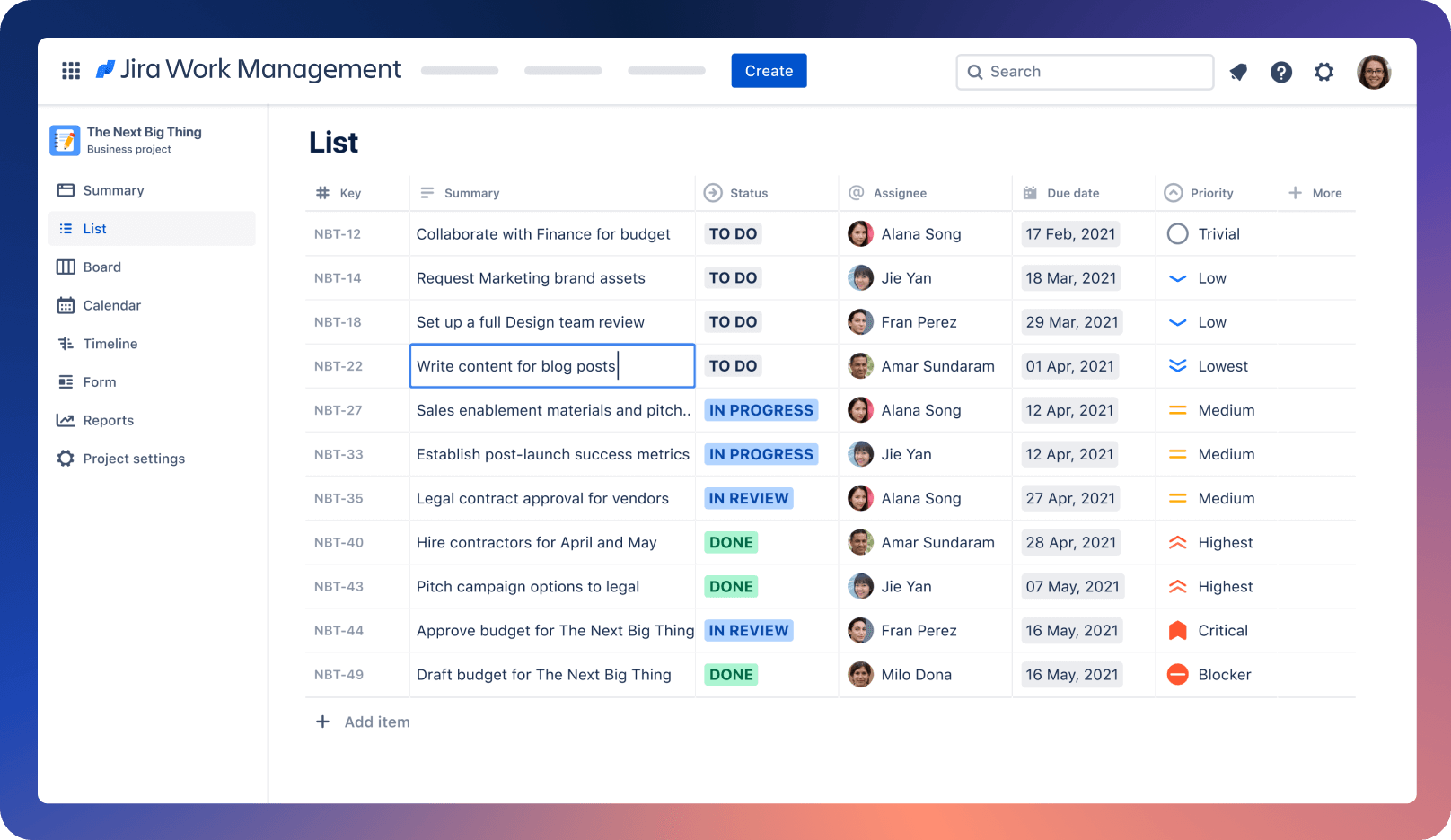 Project tracking for business teams
Jira Work Management
Designed for marketing, HR, finance, and other business teams to collaborate, stay connected to technical teams and track business goals with ease. Quick view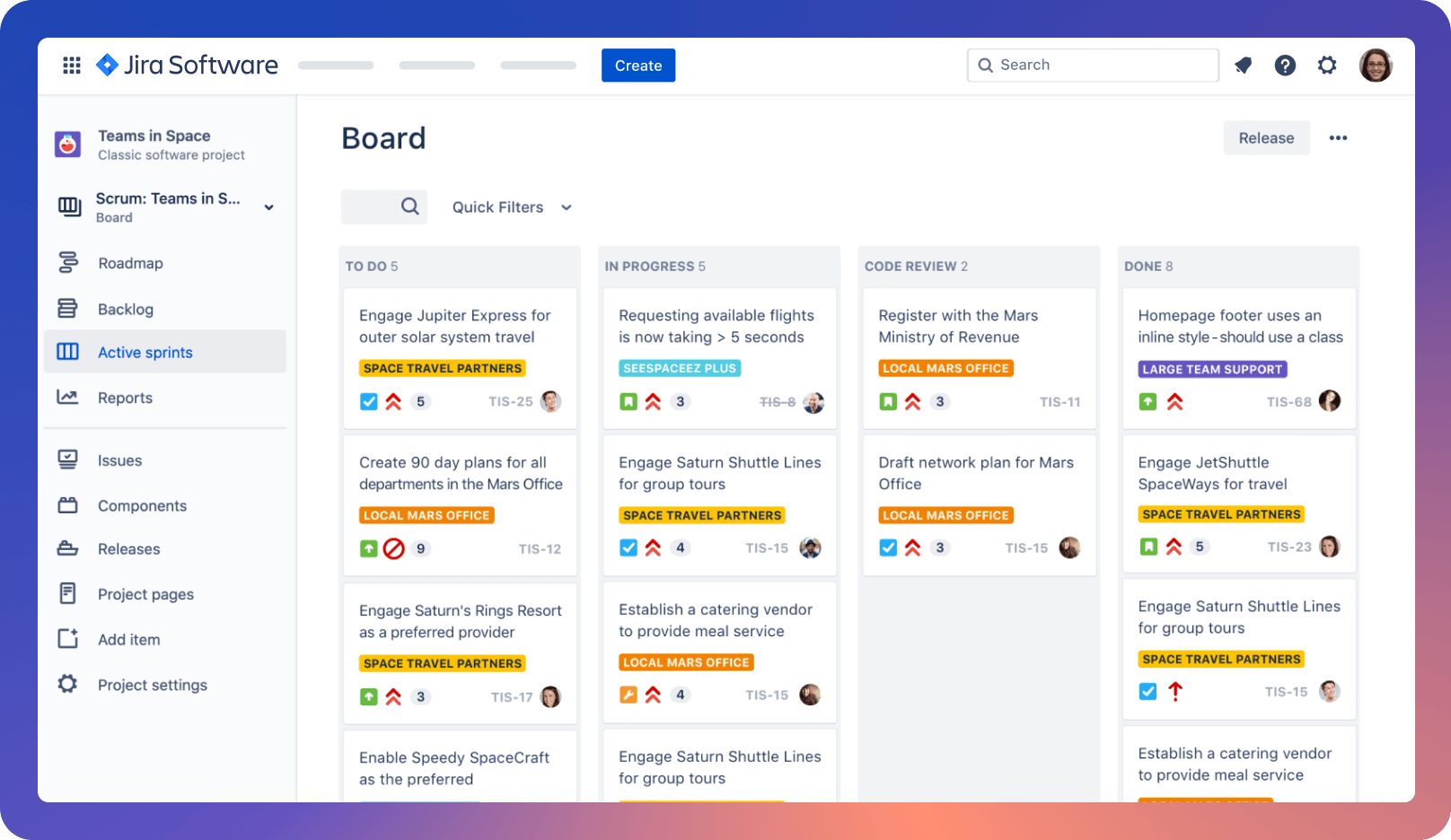 Agile project management
Jira Software
Project management for agile teams to plan, track, and ship world-class software with confidence. Quick view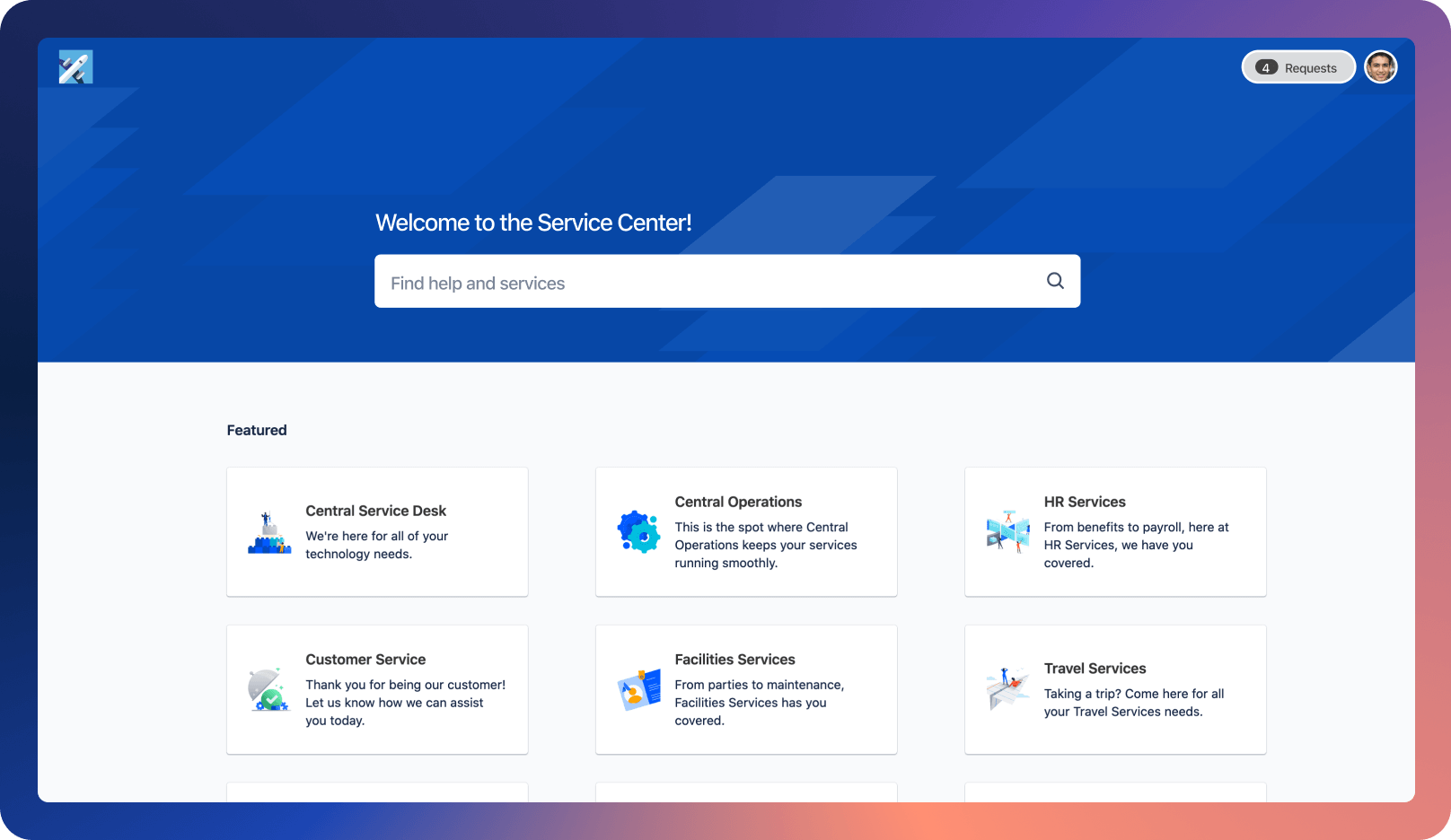 High-velocity ITSM
Jira Service Management
ITSM solution that helps IT bring development and business teams together to deliver exceptional customer and employee service experiences fast. Quick view
Now available in BETA - Jira Product Discovery, a new Jira for product managers

Jira Product Discovery
Beta
Now available in BETA - Jira Product Discovery, a new Jira for product managers
Workflows
With Jira as the backbone, work passes seamlessly between teams so everyone is aligned to the greater goal. Start with a template or build a custom workflow.
Automation
Automating across Jira products is easy - even a little fun! Craft automation rules from one global hub and watch as work moves forward, across teams, even as they sleep. Get started quickly with automation templates.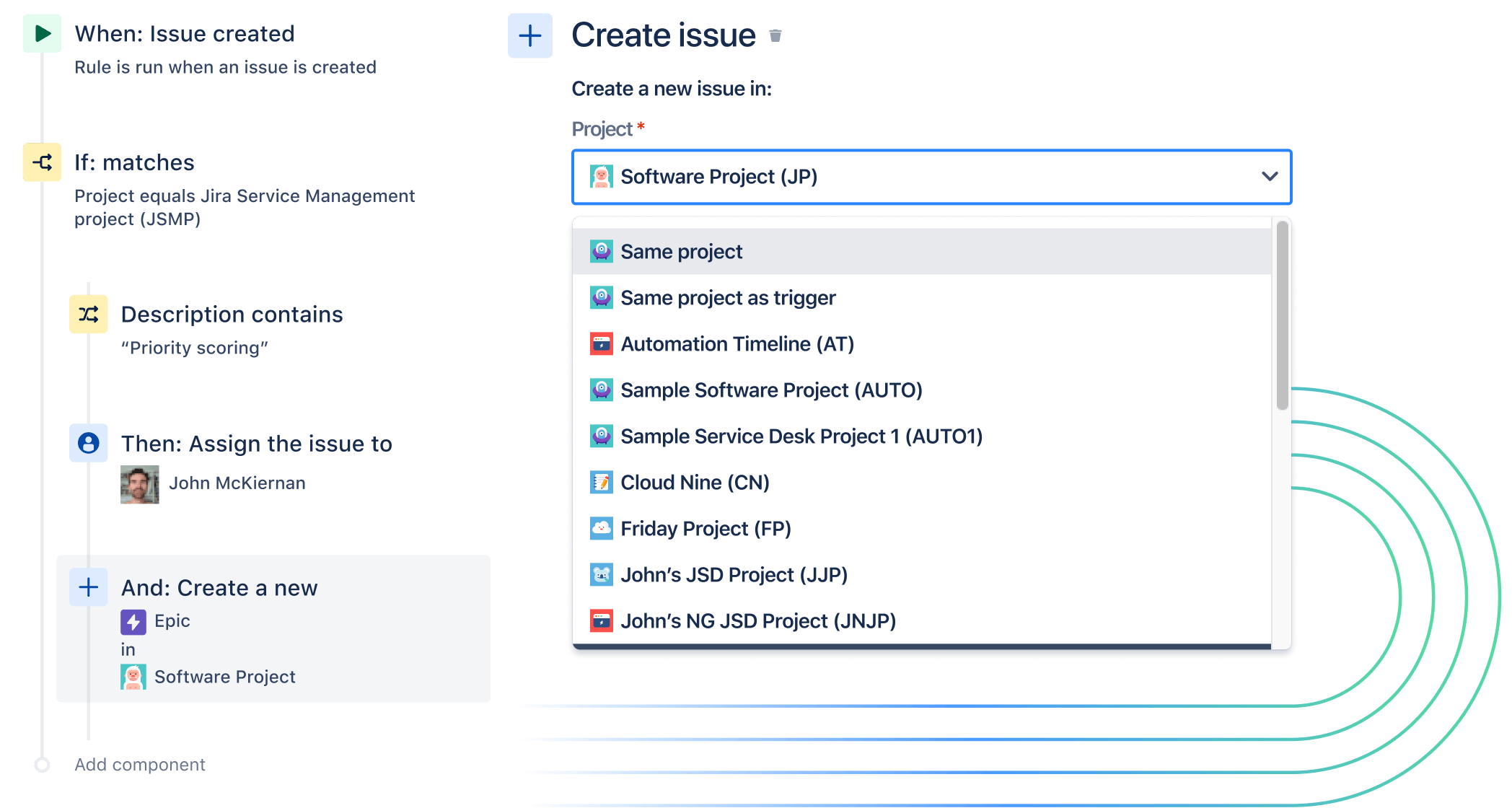 Reporting
All Jira products have a foundational data layer that empowers teams to pull insights from reports and make well-informed decisions based off that treasure trove of data you're sitting on. More knowledge, more visibility, more improvements.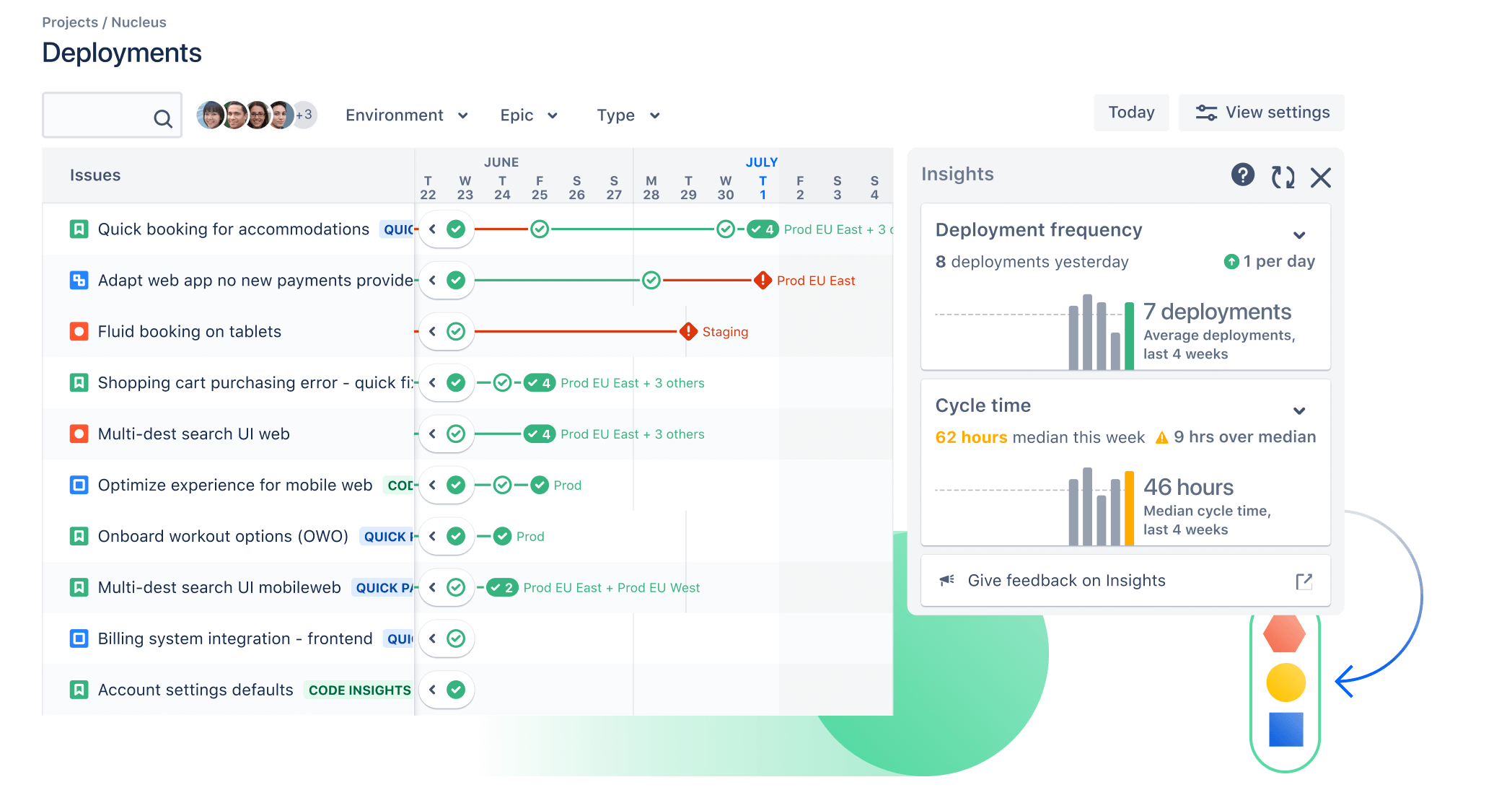 Happy admins
When every team uses Jira, the life of an admin becomes simpler. Common user management, billing, apps, and more frees admins from the burden of multi-product administration so you can focus on more important things.