A high-powered help desk built for growing teams
Small growing teams are able to stay lean and move at high velocity without the high cost by ditching email, spreadsheets, and reminders, and switching to Jira Service Management's ticketing solution.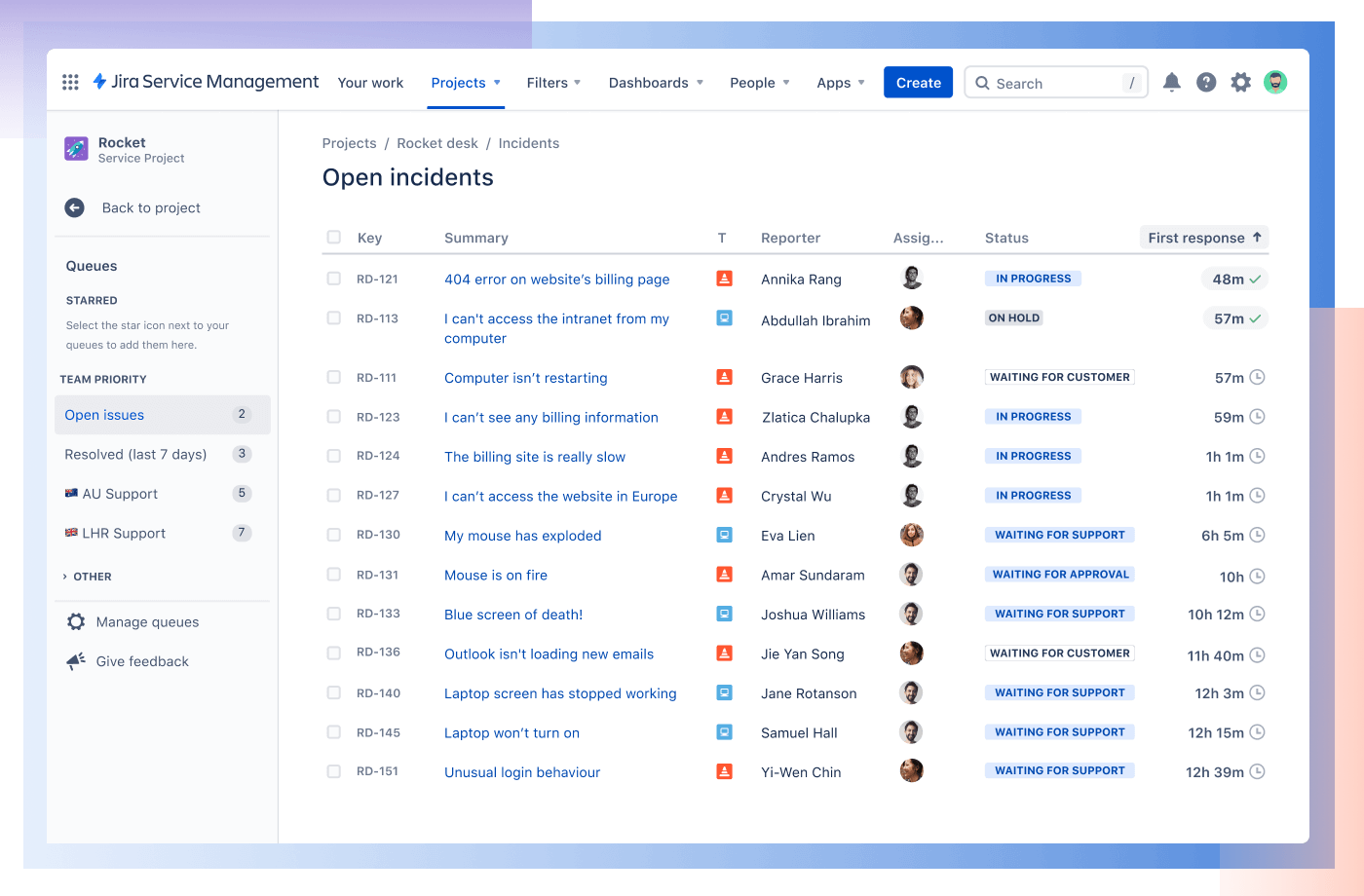 Ease the chaos with ticket management
Ditch spreadsheets and emails and gain control over incoming requests. With a service desk requests can be prioritized, routed, and assigned based on your unique workflows. Nothing falls through the cracks, resolutions are faster, and you and your customers are more productive.
Save time with low/no code configurations
Get started fast with templates and automations for all kinds of teams. Making spinning up service desks to fit any team's unique requirements a breeze. Teams can even customize forms to collect the information they need without the back and forth and set up workflows with a drag-and-drop editor.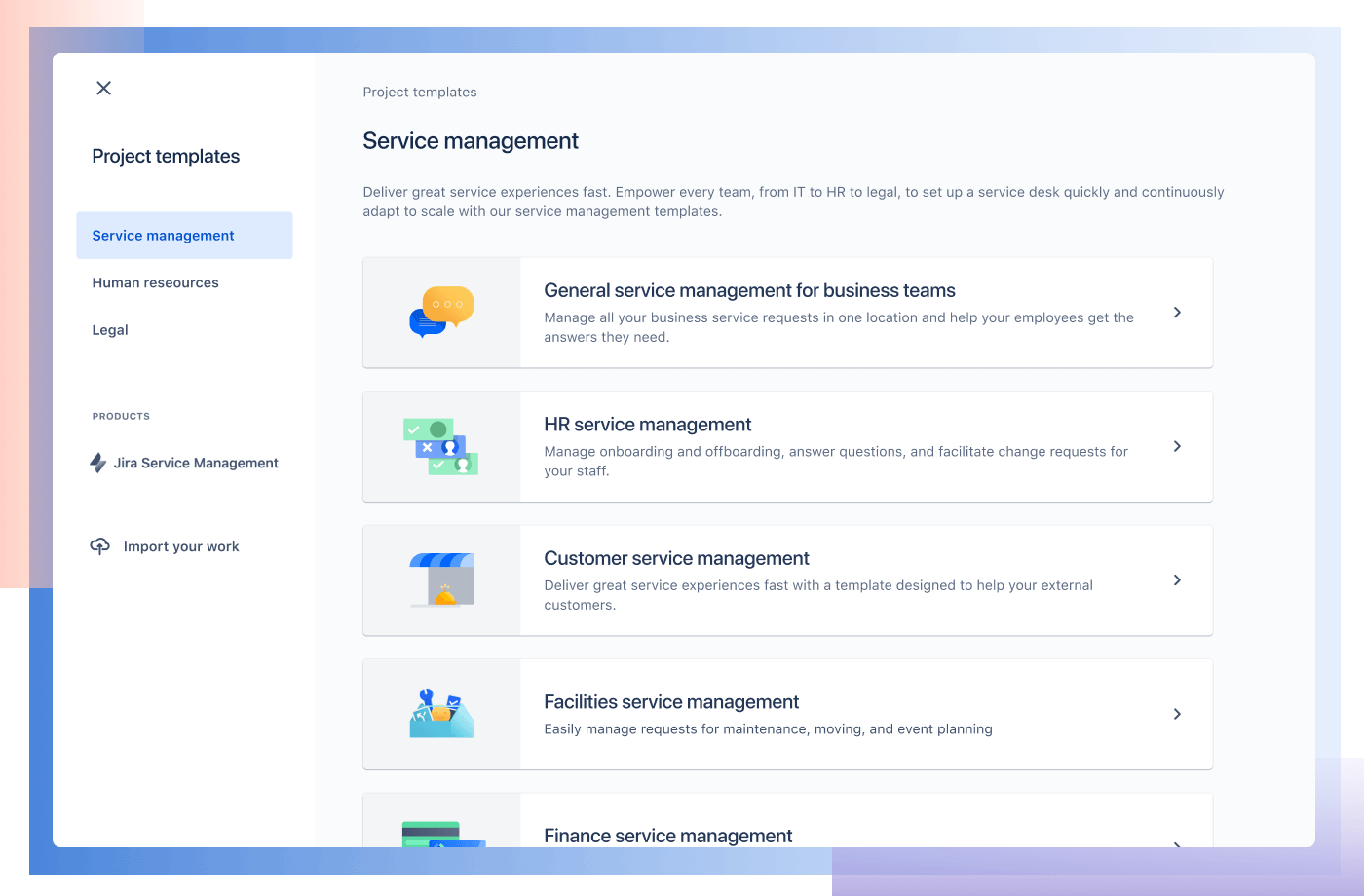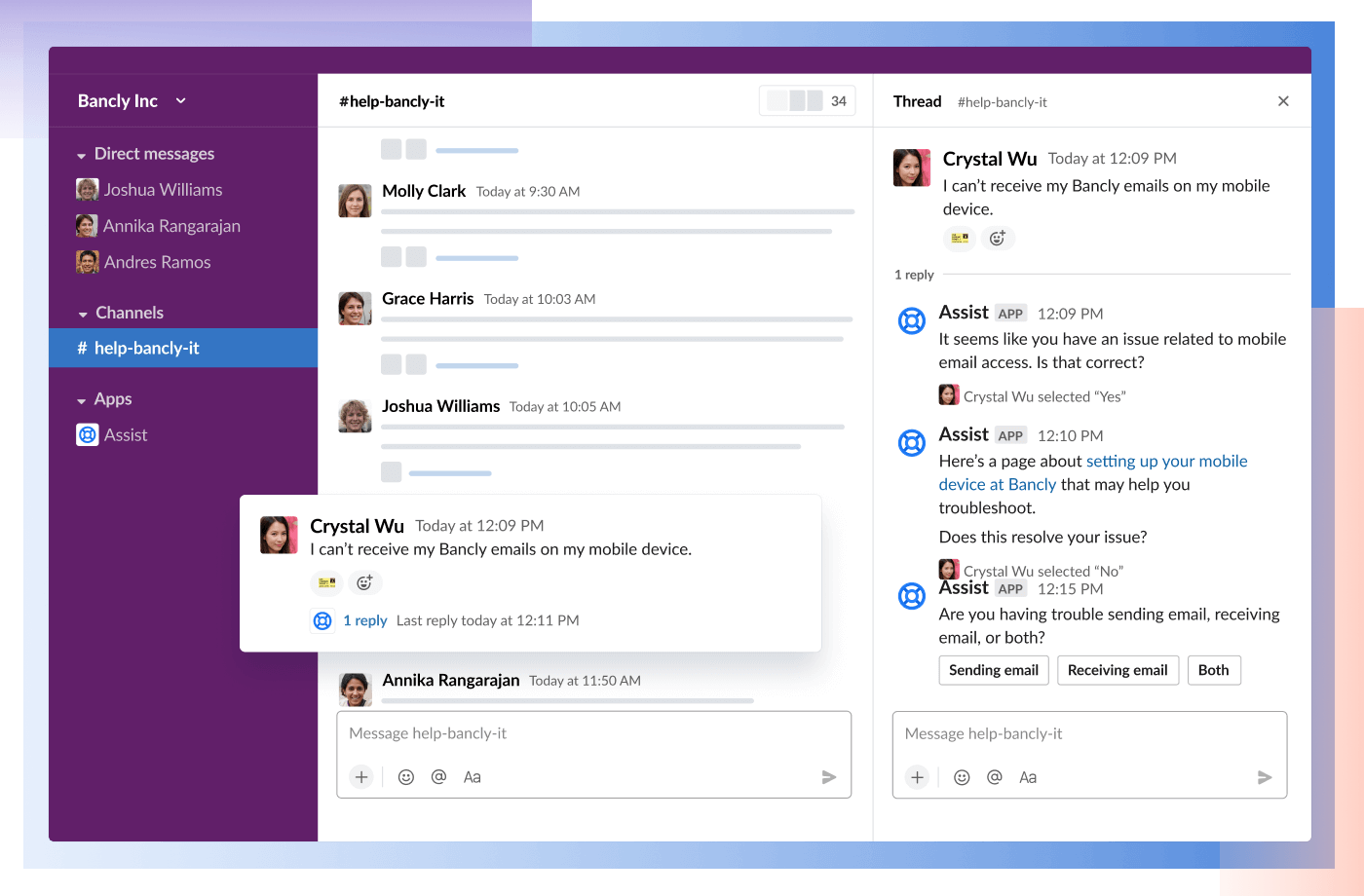 Make it easy to get help and provide support
Take your assistance to the next level by extending beyond email or portal support and instead, offer help from the applications that your users are currently communicating in - like Slack or Microsoft Teams. Provide support agents one central location to manage and respond to all those requests.
Report and track with robust data
Don't be in the dark when it comes to data. Monitor performance at the team and individual level with automated feedback surveys and comprehensive reports to identify bottlenecks, track customer satisfaction, and raise service standards.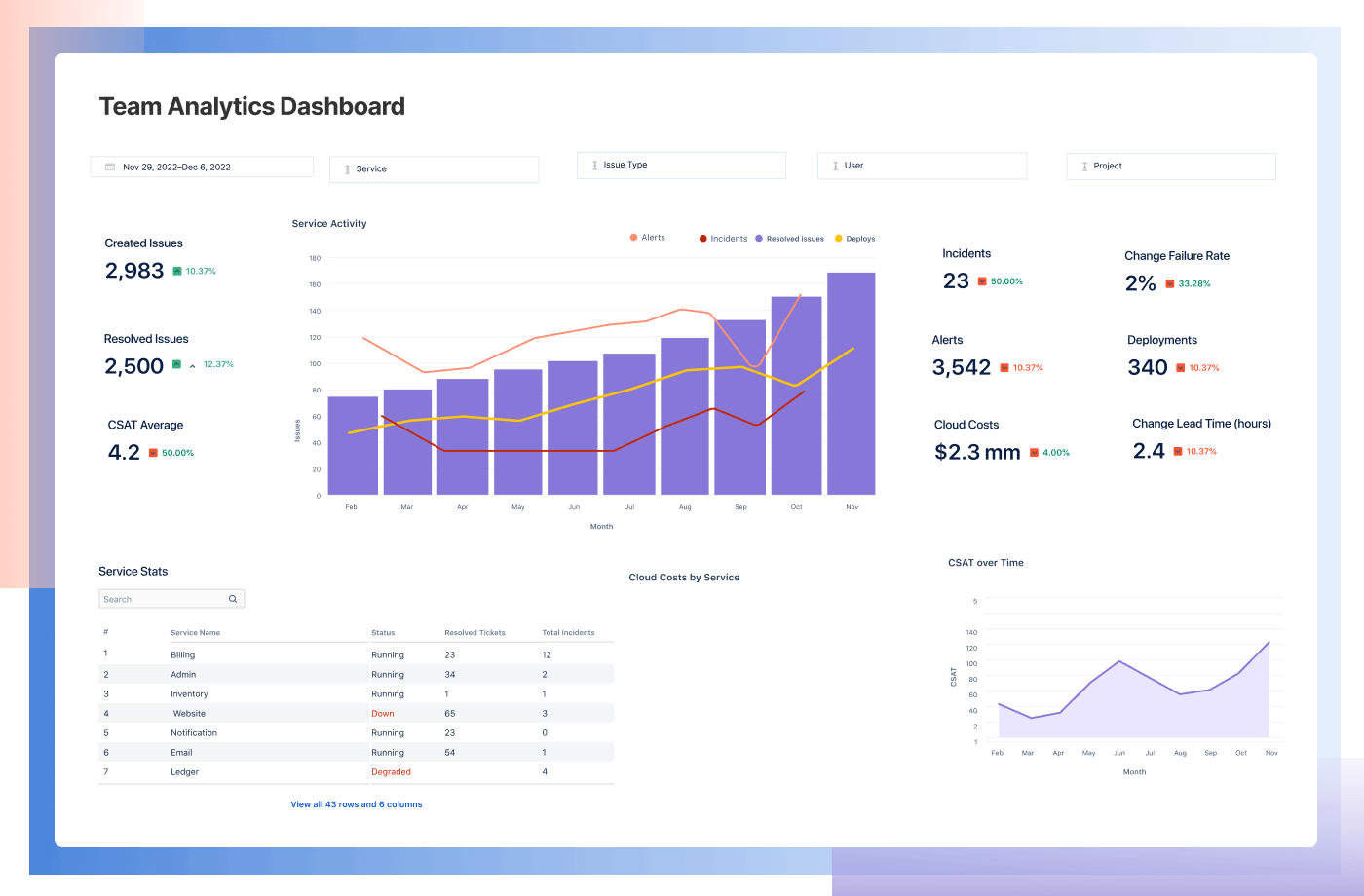 The features you need to kickstart your service management
Chat Support
Provide support where the conversation starts, in your in Slack or Microsoft Teams chat platform.
400+ forms and templates
Use pre-designed no-code forms and templates to start providing service faster. Customize as much or as little as you like to fit your team's needs.
Automated workflows
Let automation do the work for you by auto-replying with canned responses or auto-assigning issues to streamline processes.
Knowledge Management
Enable self-service, deflect more requests, and manage knowledge articles - all while fostering team collaboration.
Deliver on SLAs
Get the important things done first with prioritized queues. Configure, click, and get going in minutes.
Scalable platform
Get started on the right-sized solution for your team, and renew or upgrade easily as your team grows.
Learn about Forrester's "Three Trends Transforming The Service Desk"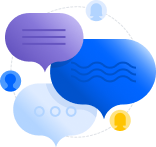 Capture requests from your chat tools
Support happens in real-time between a support professional and a user on chat platforms like Slack or Teams, in email, or via the portal. Make getting help easier with fast, human, and easy-to-submit requests for your customers.
Automations for Jira Service Management
Streamline processes and workflows with a few clicks using no-code automation. By automating your processes and workflows, you remove the need for you and your team to perform manual, repetitive tasks – and you can focus on the work that matters.
Over 45,000 companies count on Jira Service Management
"Jira Service Management has given us a better approach to ITSM by enabling our engineering and operations teams on the same platform and given us robust asset management and integration capabilities. Running Jira Service Management on the Atlassian Cloud will help us meet our full ITSM potential."
Susie Handlong, IT Manager II at Zocdoc
←
→
Learn why our award-winning software is trusted by so many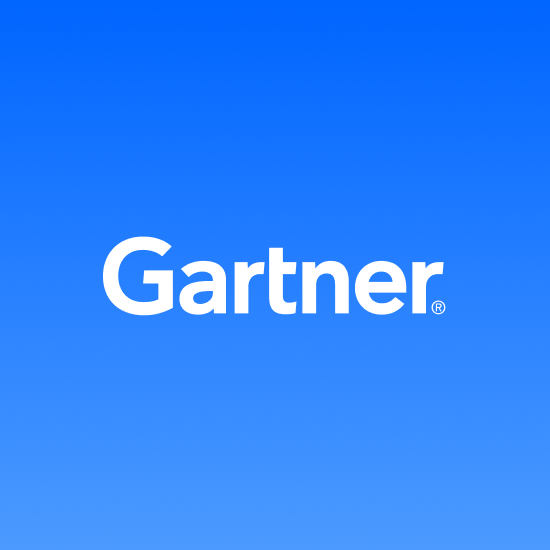 Deliver excellent service as your team scales
Choose Jira Service Management to deliver exceptional service experiences and accelerate the flow of work.