Jira Service Management for IT Operations teams
An easy-to-use solution that brings software development and IT onto the same platform to deliver and manage services. Jira Service Management connects operations managers, developers, and Site Reliability Engineers (SREs) with the context they need to be proactive and keep systems up and running.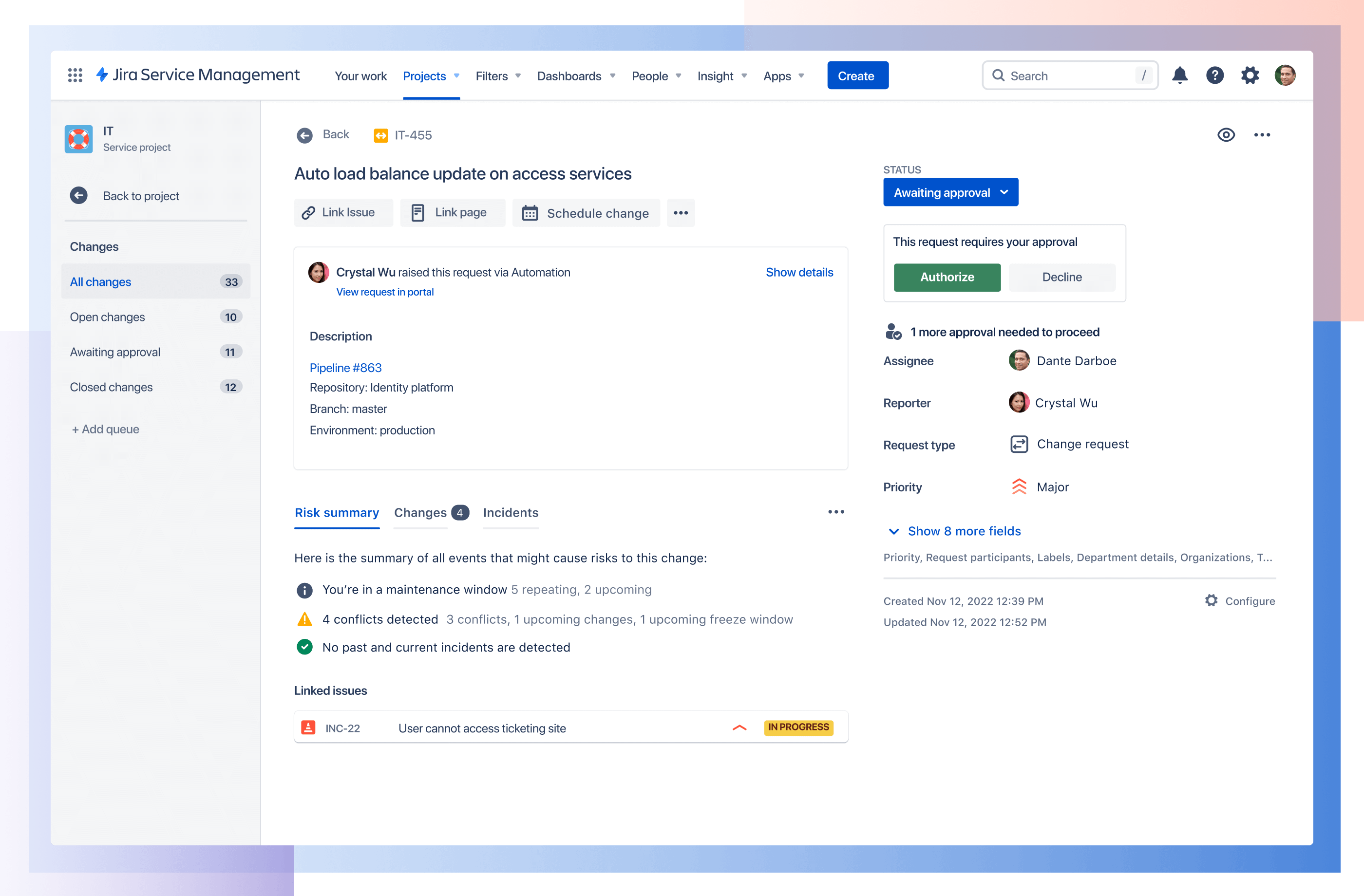 Seamless DevOps
Build, test, and release software faster with improved collaboration between IT operations and development teams in Jira Software and Bitbucket.
Deploy with confidence
Get context throughout the DevOps lifecycle, including code commits, pull requests, builds, and releases.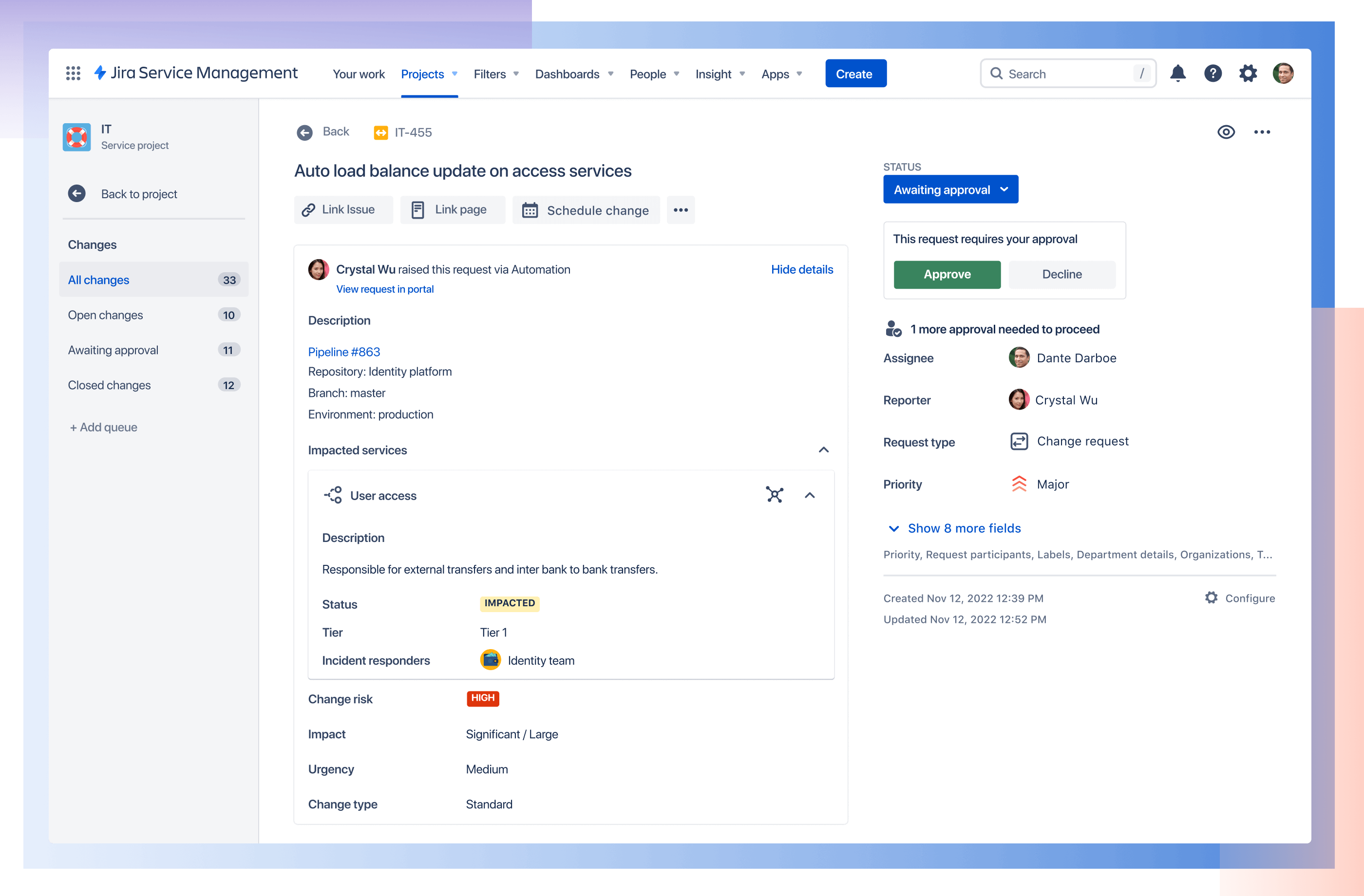 Reduce downtime
Rapidly investigate, resolve, and prevent incidents with the central Incident Investigation View and coordinated change management workflows. Link common issues and swarm to restore service faster.
Save time and focus on delivering for customers
The Total Economic ImpactTM of Jira Service Management, a commissioned study conducted by Forrester on behalf of Atlassian, revealed that Jira Service Management recovered 115 hours per month for IT service and operations teams.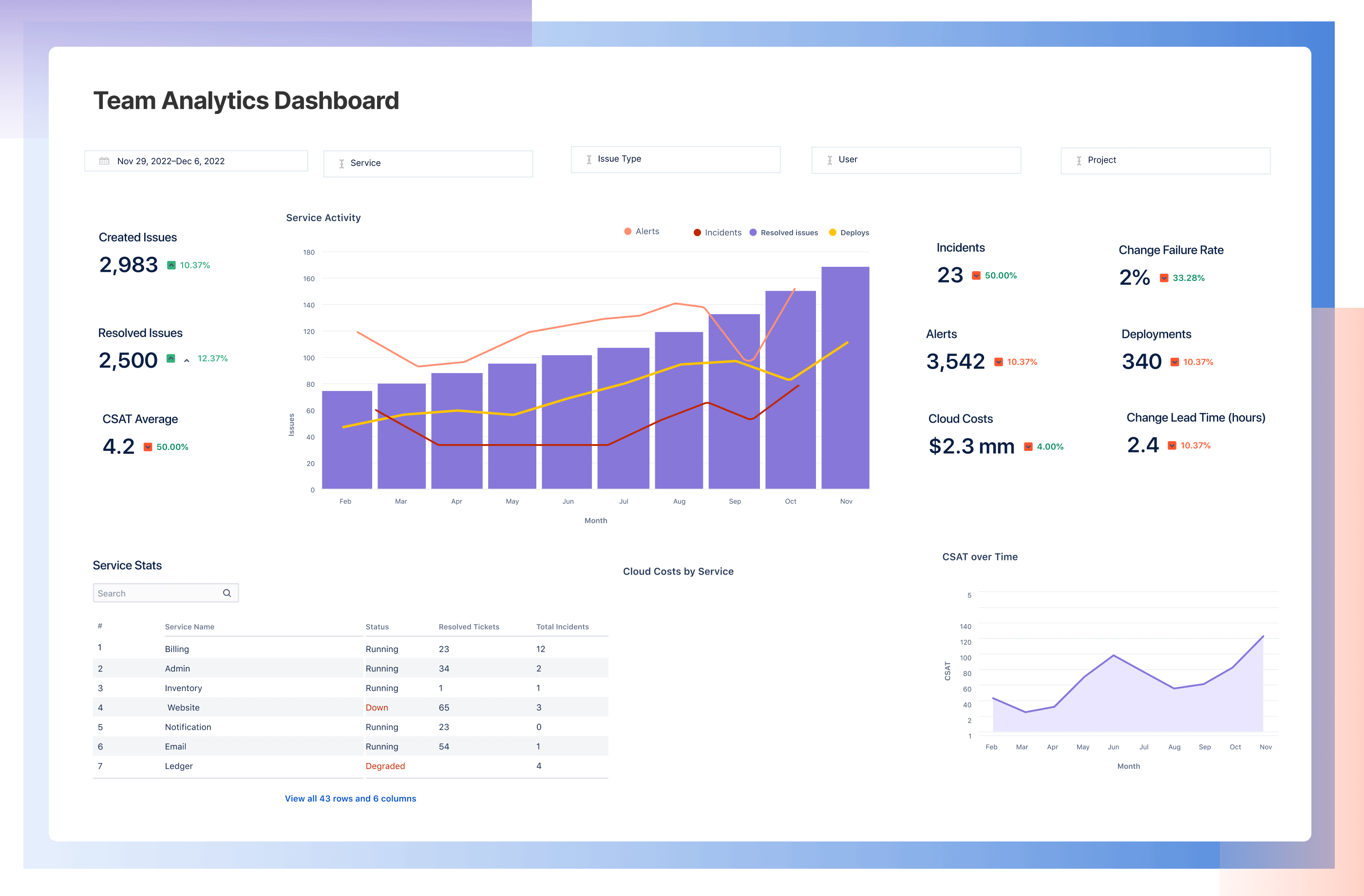 Jira Service Management for IT Operations teams
Change and incident management
Empower teams with full context around changes and bring them together to resolve incidents quickly when they happen.
Operations that scale
Get started on the right-sized solution for your team, and expand or upgrade easily as your team grows.
Native asset and configuration management
Be confident in your operations. Clearly visualize systems and dependencies to anticipate risk and deploy with certainty.
400+ forms and templates
Use pre-designed forms and customizable templates that make it easy to get started and provide service faster.
Automated workflows
Let automation do the work for you by linking related Jira tickets to provide better support, or auto-assigning issues to streamline processes.
Team-based approach
Get your team on the same page by scheduling and sharing work through an on-call schedule.
Learn about Atlassian's approach to DevOps using Jira Service Management
All your favorite apps in one place
Neatly integrate Jira Service Management with leading third-party tools. Connect your favorites with the 5,000+ apps in our marketplace, or build your own custom apps with Atlassian's Forge.
Automation library for Jira Service Management
Automate operations and move away from reactive problem detection to proactive operations management. Automate the DevOps lifecycle for continuous integration, delivery, and deployment.
Project templates to help you get started fast
Give the right people the context they need to take action. Manage requests, incidents, and changes to deliver great service, fast.
Over 45,000 companies count on Jira Service Management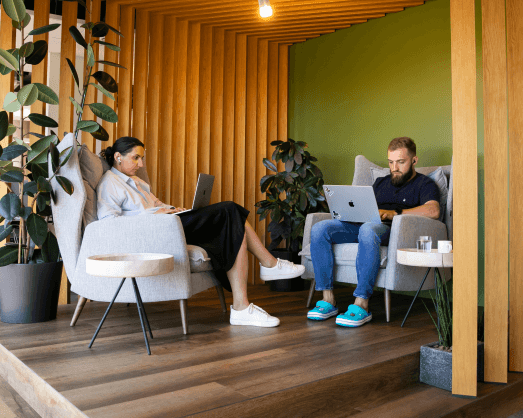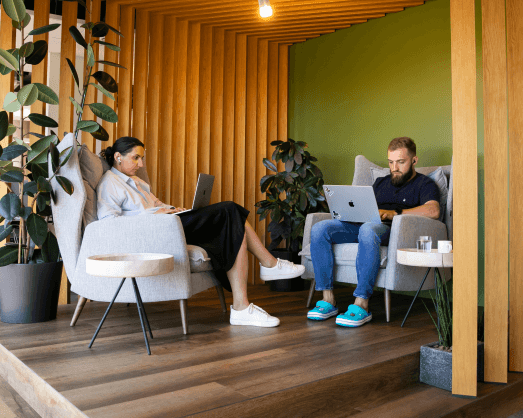 "The organized workflows and integrations between Jira Service Management and other products make it much easier for engineers. They are less tired and enjoy the work more."
Roman Bugaev, Chief Technology Officer, Flo
←
→
Learn why our award-winning software is trusted by so many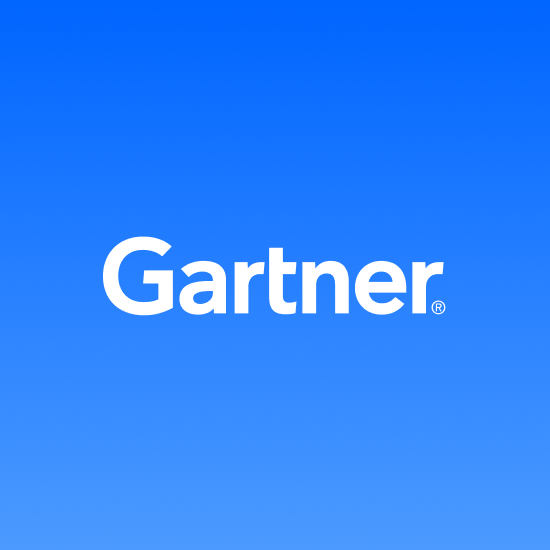 What is IT Operations?
IT Operations teams deliver and support IT services to keep them up and running. This includes all services within the IT environment such as new software, operating systems, servers, backend infrastructure, or security networks. IT Operations can accelerate DevOps through collaboration with development teams to run these services, an emphasis on the customer, and speedy delivery.
Get proactive about operations, fast
Choose Jira Service Management to stay connected to your developers and take the friction out of IT operations